*Background by rawpixel.com - www.freepik.com
This project is about making different marine animals that are also easy to 3D print in a regular filament printer. One of the main issues with 3D printing is the difficulty of printing complex models because of the use of supports and having to print several pieces.
I wanted to make a collection of "print in place" animals that anyone could print with no prior experience, while also testing the limits of 3D printing incorporating some hinges and movement options.
I like to keep 3D printing simple, so these designs require no extra post processing ie: sanding, priming, support removal.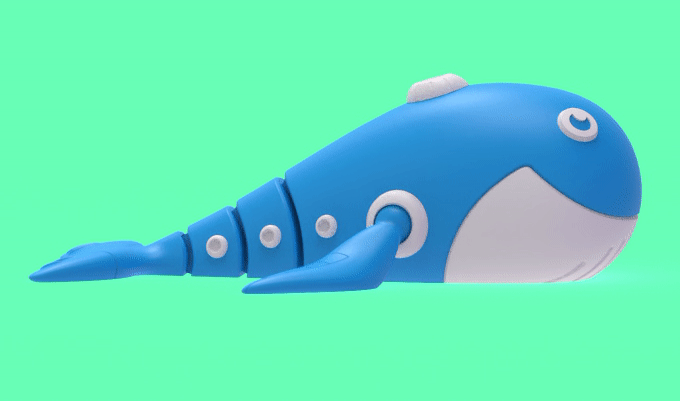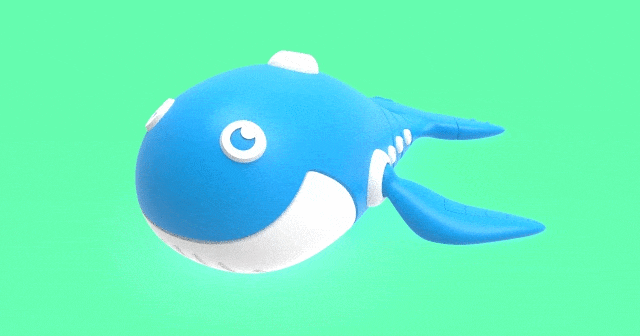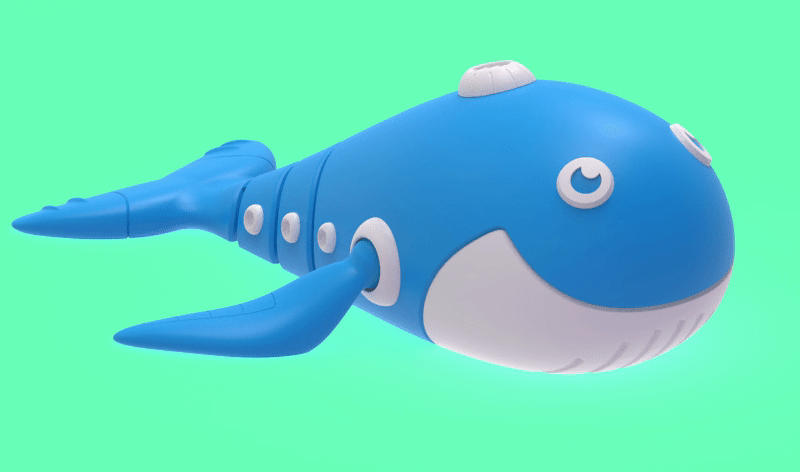 Some views of the printed model, a small whale that moves and even floats
Both tail and fins are articulated. Fins have a full range of motion. No need to remove supports. This model can be printed on place, using PLA and just a regular FDM printer and will be ready to swim :)